Start.ca Rocks the Park | Wednesday, July 13th, 2022
On-Sale Friday, November 26th, 2021 @ 10:00am EST.
General Admission: $69.00 + tax/sc
VIP: $129.00 + tax/sc
Purchasing Outlets
By Phone @ 519.672.1967
Online @ www.rockthepark.ca
*Thursday and Friday are currently on sale, with more details to come soon*
After a few chaotic years, Start.ca Rocks the Park is back! The festival has announced the opening night to their 4-night series, with one of the biggest Canadian female icons of all time, Alanis Morissette.
Start.ca Rocks the Park has teamed up with London's Best Rock FM96 and 103.1 Fresh FM to present Wednesday, July 13th. Alanis Morissette will play with special guests Garbage as well as The Beaches and long-time favourites, Crash Test Dummies.
"All I can say is we're very excited to be back. It's been a long time coming and we're far overdue for getting back to some sort of normalcy. This festival has been a staple in London for the last 17 years and we can't wait to see the excitement it brings to our community once again. We've got more in the works, so be sure to stay tuned, London!"
Brad Jones – President, Jones Entertainment Group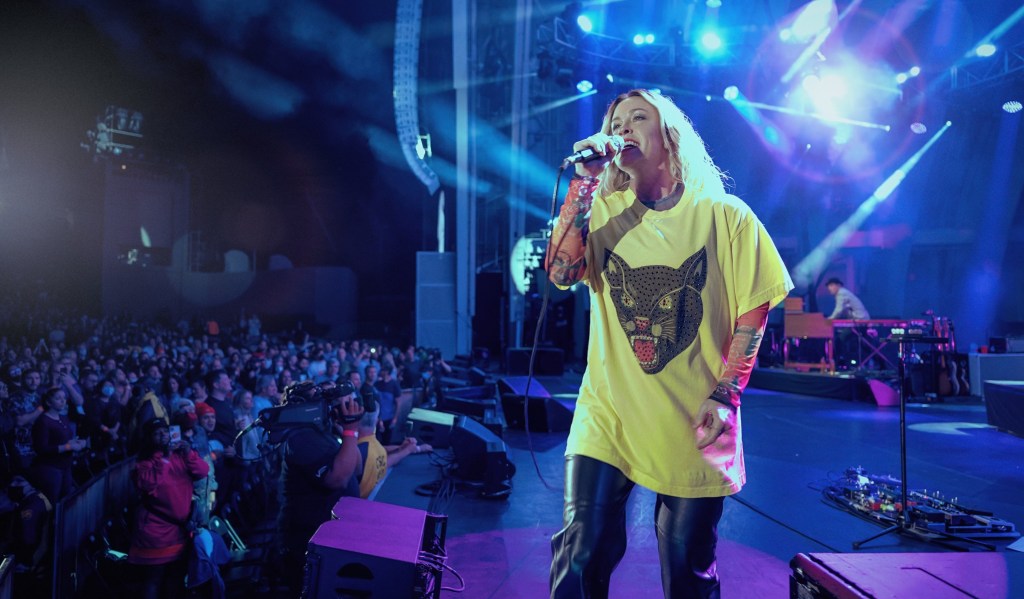 Alanis Morissette  – Since 1995, Alanis Morissette has been one of the most influential singer-songwriter-musicians in contemporary music. Her deeply expressive music and performances have earned vast critical praise and seven Grammy awards. Morissette's 1995 debut, "JAGGED LITTLE PILL," was followed by nine more eclectic and acclaimed albums. She has contributed musically to theatrical releases and has acted on the big and small screen. Outside of entertainment, she is an avid supporter of female empowerment, as well as spiritual, psychological and physical wellness. In 2016, Alanis launched Conversation with Alanis Morissette, a monthly podcast that features conversations with a variety of revered authors, doctors, educators, and therapists, covering a wide range of psychosocial topics extending from spirituality to developmentalism to art. On December 5, 2019, "JAGGED LITTLE PILL" the musical made its Broadway debut at the Broadhurst Theatre in New York City. The show was nominated for fifteen Tony Awards and won 2 Tony Awards at the 2021 ceremony. In July of 2020, Alanis released her ninth studio album, Such Pretty Forks In The Road, to rave reviews. In August of 2021, Alanis kicked off her world tour celebrating 25 years of Jagged Little Pill. Alanis is also a judge on Fox's new competition show, "Alter Ego." Alanis will also serve as an executive producer on ABC's upcoming sitcom, "Relatable," inspired by her life.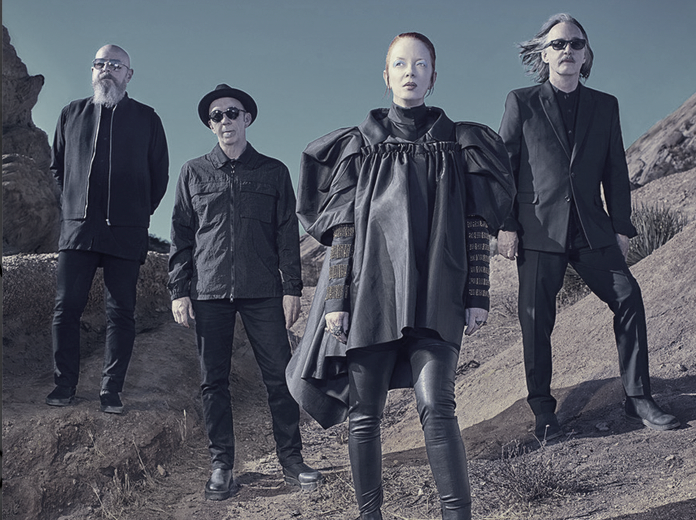 Garbage – Garbage is an American rock band formed in 1993 in Madison, Wisconsin. The band's lineup—consisting of Scottish singer Shirley Manson(vocals) and American musicians Duke Erikson (guitar, bass, keyboards), Steve Marker (guitar, keyboards), and Butch Vig (drums, production)—has remained unchanged since its inception. All four members are involved in the songwriting and production process. Garbage has sold over 17 million albums worldwide.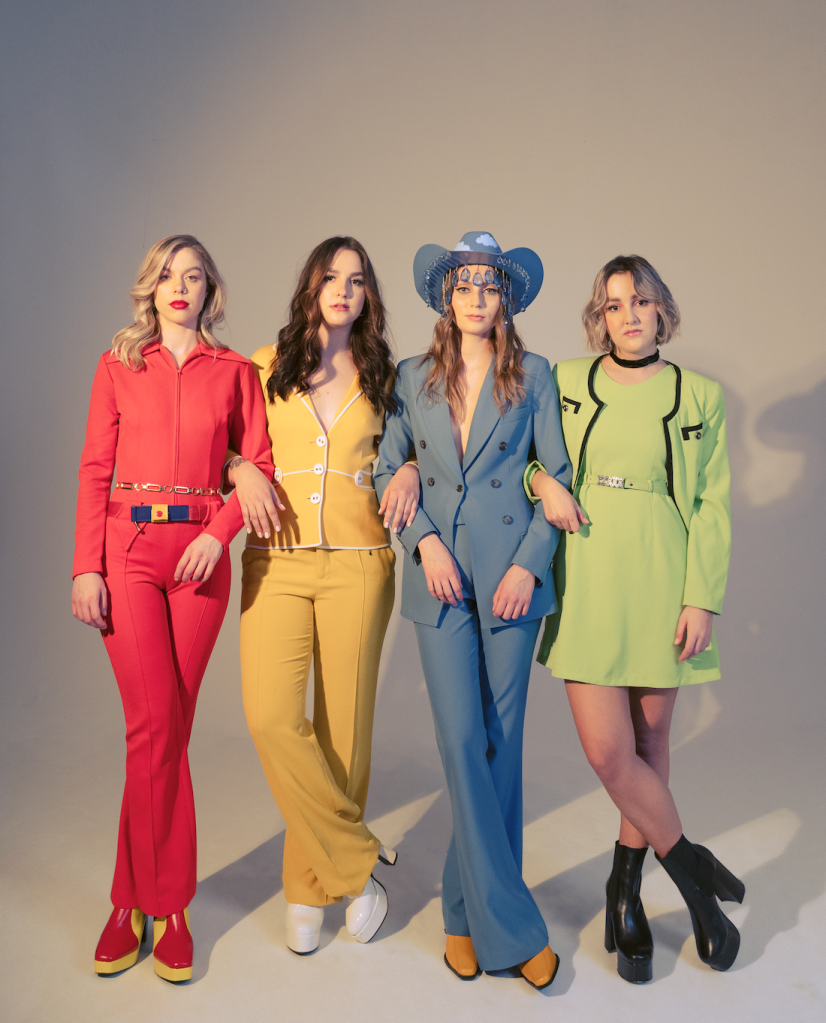 The Beaches – Named appropriately after the Toronto neighbourhood they all hail and hang in, The Beaches are authentically rock 'n' roll. Their '70s aesthetic, unapologetic attitude and electrifying sound all fit harmoniously in a modern rock context. Comprised of sisters Jordan and Kylie Miller (on lead vocals/bass and guitar, respectively), Eliza Enman-McDaniel (on drums), and Leandra Earl (on keys and guitar), the band has a natural kismet that shines through on each track and in their live performances. The Beaches have become one of Canada's top acts with a global reach, placing them in a modern and future context where rock prevails and marking them one of this generation's most promising young rock groups. Since their sizzling major label debut in 2017 with LP, Late Show, produced by Metric's Emily Haines and Jimmy Shaw, the quartet has accumulated an array of impressive highlights. To this day, Late Show's singles remain fan and Rock radio favourites. The album's first single, "Money," secured the No.1 spot for three consecutive weeks and the infectious track "T-Shirt," which spent nine weeks on the Billboard Rock Chart, recently became Gold Certified in Canada. With five Top 5 Alt Radio singles, a JUNO Award for Breakthrough Group of the Year, opening tour spots for icons like The Rolling Stones and The Foo Fighters, and much more – this is just the beginning of what The Beaches have in store. "T-Shirt," "Fascination," and "Snake Tongue" remain regular recurrent tracks on Canadian Rock Radio today.
Their latest 5-track EP, Future Lovers, was released on May 14, 2021. Produced by long-time collaborator Jacknife Lee and written by all four band members, Lee and Coco Morier, Future Lovers was initially recorded in Los Angeles during sessions for the band's 2019 release, The Professional. Future Lovers highlights the band's impressive musicianship and song-writing skills, which are complemented, as always, by the killer vocals and whimsically acerbic lyrics that The Beaches are known and loved for. Garnering rave reviews from Toronto Star, Exclaim, CBC Music and many more, Future Lovers brims with the band's wit and personality, which is heard loud and clear on each track – from the energetic bop-ready "Blow Up," anthemic "Let's Go," the nostalgic guitar-driven "Bad Behaviour," the cheeky infatuated synth-track "Slow Mo," and the heavy and pensively powerful finale, "You Don't Owe Me Anything."
Gaining recognition from the world's most renowned artists, including the likes of Elton John, who has proclaimed: "Love them, love them, love them!", The Beaches are back and have no plans to slow down. And when touring comes back, expect The Beaches to hit the road hard. Stay tuned for much more to come in 2021.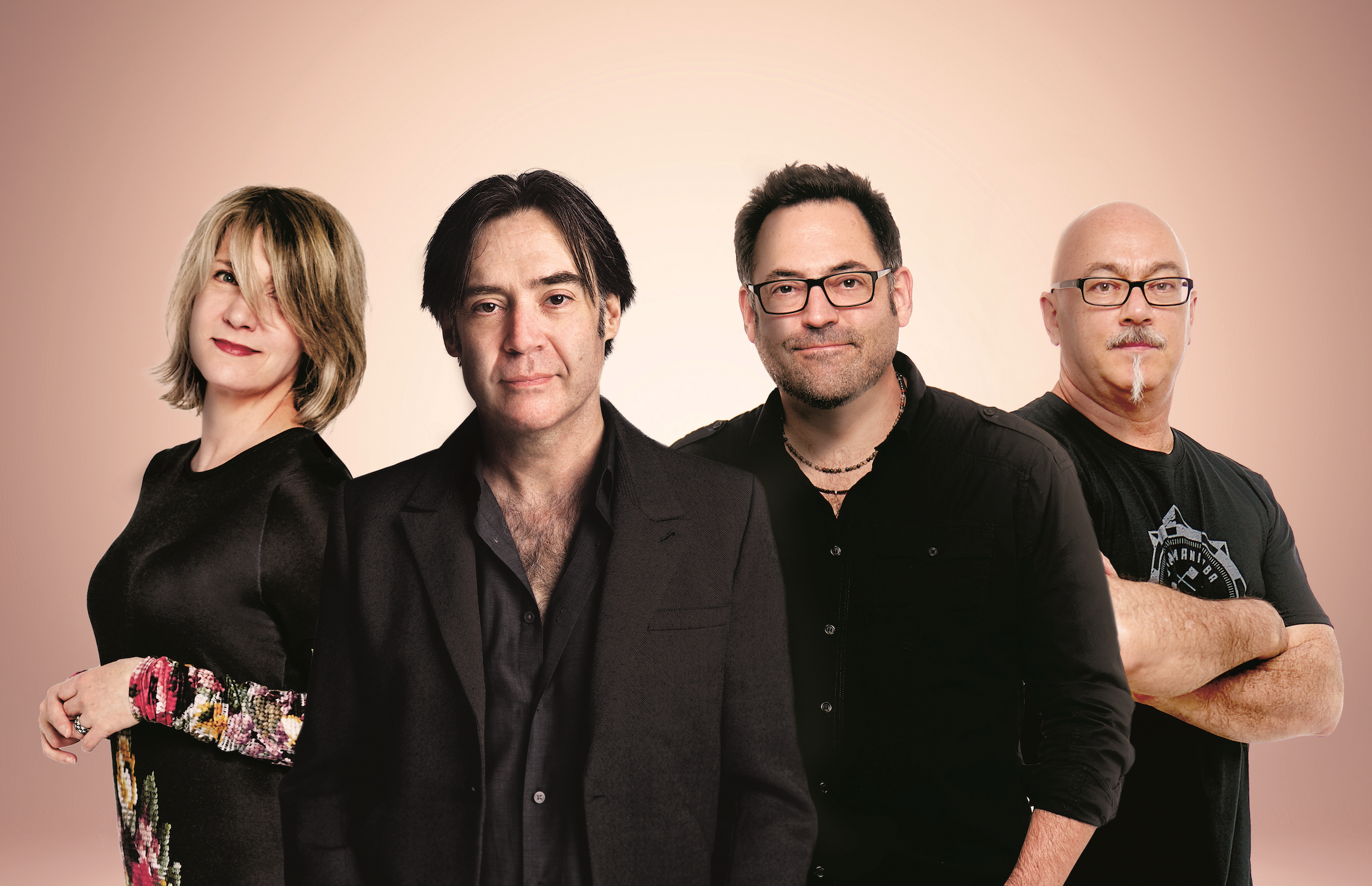 Crash Test Dummies – Crash Test Dummies are a Canadian rock band from Winnipeg, Manitoba. The band is most identifiable through Brad Roberts (vocals, guitar) and his distinctive bass-baritone voice. The band members have fluctuated over the years, but its best known line-up consisted of Roberts, Ellen Reid (co-vocals, keyboards), Brad's brother Dan Roberts (bass guitar, backing vocals), Benjamin Darvill (harmonica, mandolin), and Mitch Dorge (drums, percussion). The band is best known internationally for their 1993 single "Mmm Mmm Mmm Mmm" and best known in Canada for the 1991 single "Superman's Song".
For Media Inquiries Please Contact:
Myriah Kay, Marketing Director, at 519.672.1559 or myriah@jonesentertainmentgroup.ca